Construction Debris Removal Services in Santa Rosa CA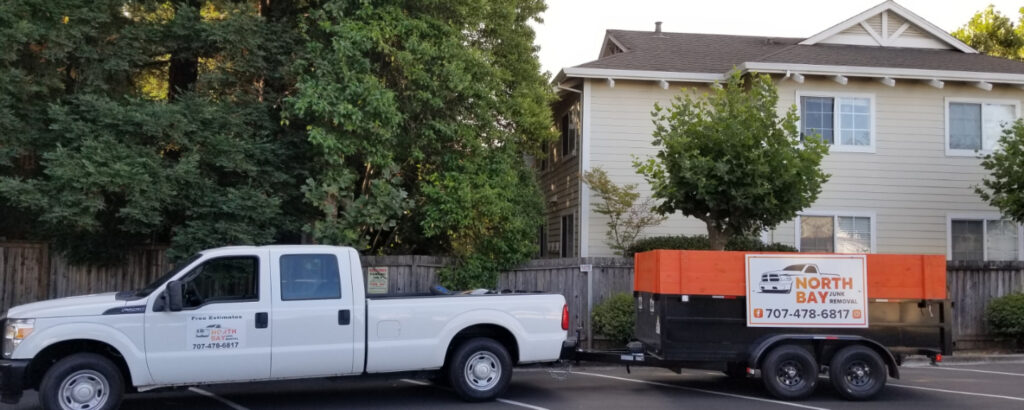 Top-Notch Construction Debris Removal Services in Santa Rosa CA
After every construction or remodeling project, a huge mess is left behind on the floors consisting of debris, tools, and so much more. When its done you need to ensure that the trash doesn't overshadow your place. North Bay Junk Removal offers expert construction debris removal services in Santa Rosa CA at affordable rates.
Why These Services Are Best
Hiring companies like North Bay with professionals for construction debris removal services in Santa Rosa, CA, is a great way of enjoying the newly constructed place. At the same time, you strut around pridefully and pat yourself on the back.
What Needs To Be Dealt With
When making a big decision such as hiring contractors, it is of utmost importance that you do thorough research and chooses a company with the most accommodating services. Some types of debris that a company must cover includes;
Asphalt disposal
Wood disposal
Concrete disposal
Our Construction Leftover Pick Up Services
Constructing and renovating your home can be both exciting and stressful. Not only do you shop for materials, design the project, and oversee the work, you also need to find out what to do with all of the leftover materials. Now, you can put the responsibility of the second one on North Bay Junk Removal as our experienced team can pick up all the excess waste.
If you are dealing with a project of remodeling your home or office that involves foundation work, you will find piles of broken and cracked concrete on your construction site. North Bay Junk Removal is always ready to work with you and pick up all the leftover waste.
Wood is one of the most common debris materials produced during a construction or remodeling project. North Bay Junk Removal will reuse demolition waste and used wood into new lumber or grind it into wood chips.
Whether you are cleaning up after an office build-out or remodeling project at your home, it can be painful to remove the debris leftover from the job. North Bay Junk Removal offers a safe, environmentally responsible way to dispose of all your discarded debris from your construction site.
Construction Debris Removal Services Santa Rosa
Efficient Construction Debris Removal Services Santa Rosa
Constantly changing and updating the corporate buildings due to tremendous competition is a must nowadays. This updating is accompanied by debris, which needs strong cleaners and expensive equipment to cleanout. This can be quickly done by hiring construction debris removal services Santa Rosa.
It is always a good idea to hire contractors who practice removing recycling as they are a good choice in these challenging times. North Bay Junk Removal provides secure, effective, and eco-friendly construction debris removal services in Santa Rosa. Our experts practice recycling with removal, and they have affordable rates. So, don't worry about the disposal of the leftover debris after your project is complete, and leave it on us for the perfect finish.
The Best Choice For Hiring
Look through companies' service packages and what they offer. A good company will have thorough services, inclusive of;
Commercial furniture removal
Scrap metal and tire removal
Carpet and appliance removal
[contact-form-7 id="395" title="Service Form"]
Are You Interested In Estimate, Call Us Now!