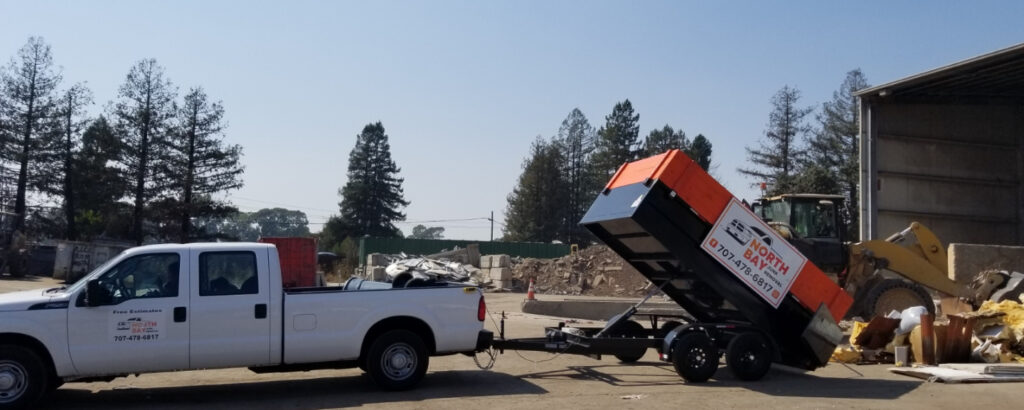 Commercial and Corporate Junk removal
With the constant use of supplies in commercial businesses and buildings, it's a weekly or monthly task of having the junk removed to stop it from piling. NORTH BAY JUNK REMOVAL has made it easier for you in Rohnert Park, CA & surrounding areas, as you can now use our junk removal services. We have the personnel and the equipment needed by commercial businesses.
Waste Removal and Recycling
Commercial businesses do not need to worry about junk removal. You can reach us at NORTH BAY JUNK REMOVAL, through a phone call to avail our professional junk removal services. We remove waste and come up with a way so that it doesn't destroy the environment. The experts of NORTH BAY JUNK REMOVAL will take away all of your stress and clean up the waste and make sure it's properly disposed of or processed
Large Commercial Junk Removal
The commercial business may have to remove the junk that is quite large and spacious in size and might need towing. You can get it towed away extremely easily by hiring the experts at NORTH BAY JUNK REMOVAL. Our Santa Rosa experts strive to provide our customers with the best quality of work available.
Post Construction Cleaning
You want to move to a place that's clean and healthy after the construction. The professionals of NORTH BAY JUNK REMOVAL win customer satisfaction by delivering timely construction cleaning. Our professionals use the safest techniques and latest tools for post-construction cleaning.
Are You Interested In Estimate, Call Us Now!