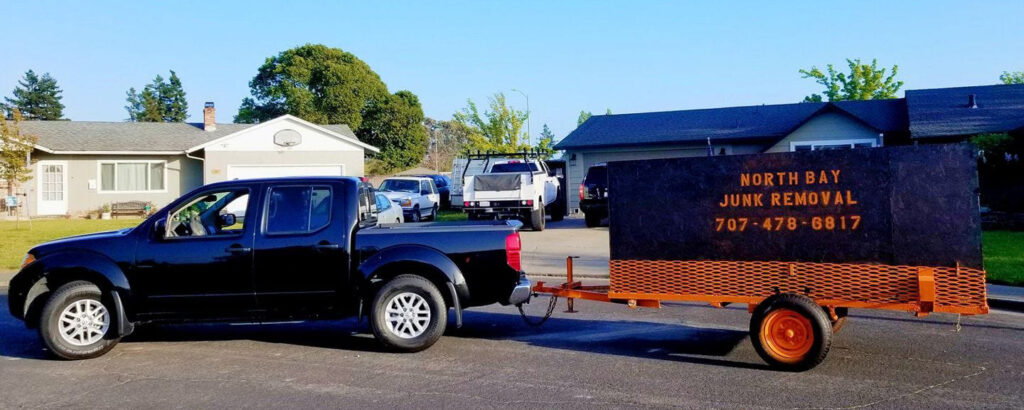 We all tend to hoard up appliances, as we feel that they may be of use in the future. Not any longer, you can now remove yourself from the strenuous work of unloading and have us do it for you. NORTH BAY JUNK REMOVAL provides waste removal services for appliances and electronics, regardless of the size, big or small. Once the appliance or electronic device has expired, it becomes a headache as the owner comes up with ways of removing it. 
Proper Disposal of Gadgets
It's no surprise that gadgets contain many different chemicals and metal that can be very contaminous. Therefore, they must be disposed of properly. We at NORTH BAY JUNK REMOVAL have brought our appliance removal services to Rohnert Park, CA & surrounding areas. This allows our customers to have old appliances removed and disposed of quickly by a team of well-known experts.
Many times, it is a difficult job to relieve you of large/old/broken appliances. This has now been made easy by NORTH BAY JUNK REMOVAL experts. We will come to your aid by one phone call and quickly put out whatever you want off the property. This is to ensure our customers know where to ask for help in the removal of junk appliances.
Elimination of Electronic Waste on Holidays
Most of the holiday electronics like fairy lights are flimsy and don't survive till the end of the holiday. Therefore, it can get frustrating. You have us to help, so call us at NORTH BAY JUNK REMOVAL for a helping hand.
Expert Junk Removal Services by NORTH BAY JUNK REMOVAL
At NORTH BAY JUNK REMOVAL, we always ensure that our customers have the best work quality and experience. We make sure that our work is modestly priced as we cater to the maximum number of people.
Are You Interested In Estimate, Call Us Now!