Appliances Removal Services in Santa Rosa CA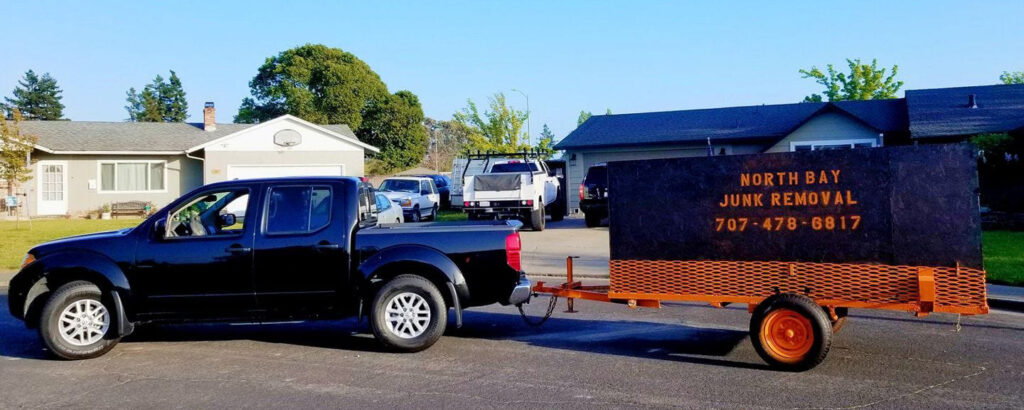 Economical Appliances Removal Services in Santa Rosa CA
No matter how much you love your vacuum or that dishwasher, they all have a limited lifetime, usually shorter than yours, and you will always see their demise. Once your beloved appliance has breathed its last or is not working properly, it's time to escort it out. Just hire the professionals like North Bay for appliances removal services in Santa Rosa, CA, for this tricky job.
Why Hire Someone To Remove Appliances
Appliance removal is dangerous and challenging as you have no idea what lies below the appliance you want to remove. Taking advantage of appliance removal services in Santa Rosa, CA, ensures that this task is done correctly and with no mess left behind.
Which Appliances Are Covered In Such Services?
The appliance removal services being provided by experts are pretty accommodating and inclusive of more minor details to make them very thorough. These include;
HVAC units/ water heaters
Ovens/ dishwashers
Refrigerators/ washing machines
We all tend to hoard up appliances, as we feel that they may be of use in the future. Not any longer, you can now remove yourself from the strenuous work of unloading and have us do it for you. NORTH BAY JUNK REMOVAL provides waste removal services for appliances and electronics, regardless of the size, big or small. Once the appliance or electronic device has expired, it becomes a headache as the owner comes up with ways of removing it. 
Proper Disposal of Gadgets
It's no surprise that gadgets contain many different chemicals and metal that can be very contaminous. Therefore, they must be disposed of properly. We at NORTH BAY JUNK REMOVAL have brought our appliance removal services to Santa Rosa, CA & surrounding areas. This allows our customers to have old appliances removed and disposed of quickly by a team of well-known experts.
Many times, it is a difficult job to relieve you of large/old/broken appliances. This has now been made easy by NORTH BAY JUNK REMOVAL experts. We will come to your aid by one phone call and quickly put out whatever you want off the property. This is to ensure our customers know where to ask for help in the removal of junk appliances.
Elimination of Electronic Waste on Holidays
Most of the holiday electronics like fairy lights are flimsy and don't survive till the end of the holiday. Therefore, it can get frustrating. You have us to help, so call us at NORTH BAY JUNK REMOVAL for a helping hand.
Expert Junk Removal Services by NORTH BAY JUNK REMOVAL
At NORTH BAY JUNK REMOVAL, we always ensure that our customers have the best work quality and experience. We make sure that our work is modestly priced as we cater to the maximum number of people.
Appliances Removal Services Santa Rosa
Perfect Appliances Removal Services Santa Rosa
With technology taking over our lives, all these appliances must be in pristine and prime conditions. If ever these appliances start to complicate and not work correctly, then these need to be replaced ASAP so that they don't cause problems shortly. North Bay is offering professional appliances removal services Santa Rosa, which is an excellent choice to clean out these old appliances.
Donation With Recycling For Environmentally Friendly Work
When you have to hire a company for appliances removal services Santa Rosa, make sure you do your research. With all the global problems, you should choose a company playing its part in protecting the environment. Our company, with great experts, makes sure that the old appliances but still work are appropriately donated or if they are just a pile of e-waste, then that is recycled correctly and disposed of properly.
What These Service Packages Are Inclusive Of
Here are a few appliances that we remove
Lawnmowers/ humidifiers
Vacuums/microwaves
Dishwashers/furnaces
Are You Interested In Estimate, Call Us Now!